It's a pleasure to meet you!
—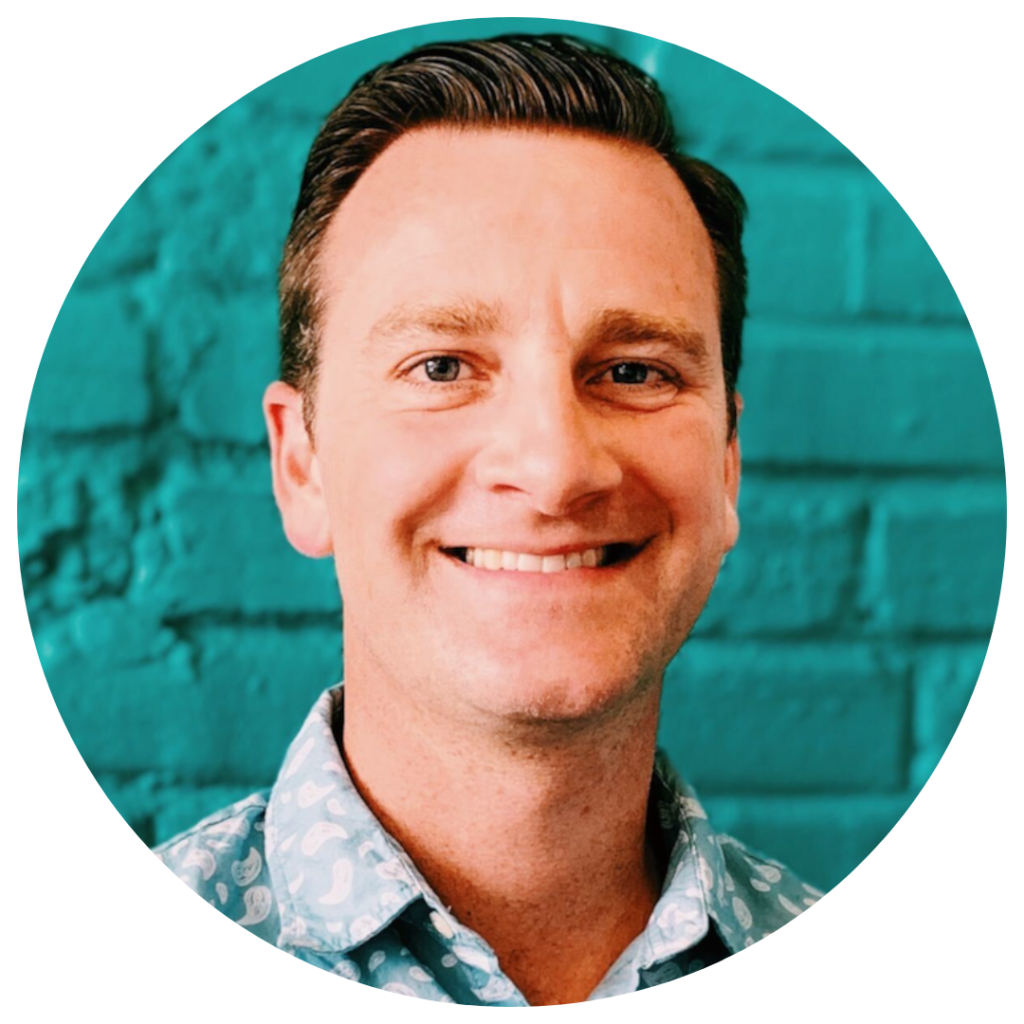 I'm Dave Hess — follower of Jesus and college campus minister with Every Nation Campus, based in Philadelphia, Pennsylvania.
My goal is to lead college students to experience the joy, satisfaction, and beauty of a life centered on Jesus Christ and to build a movement of next-generation leaders to impact the world.
I believe some of the biggest decisions in life are made or reaffirmed in college. The biggest and most important decision anyone will ever make is the decision to follow Jesus Christ as Lord.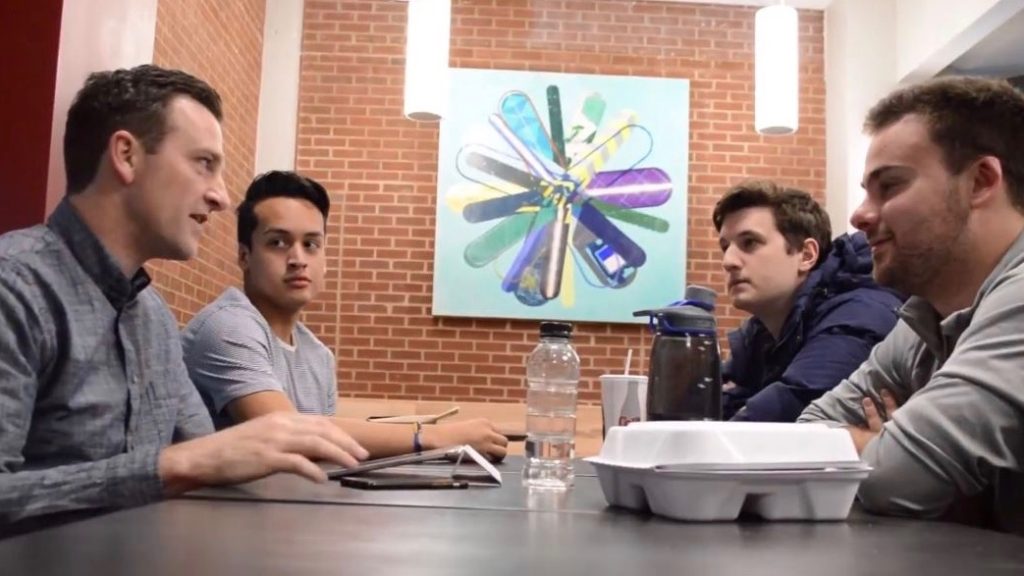 My Story
While growing up, I witnessed my parents' sincere love for God and learned about the good news of Jesus.
I trusted in Jesus as my savior and did my best to follow God as young boy, but as a teenager became increasingly disengaged from church and felt increasingly distant from the God.
On top of that, due to complex family circumstances and a cross-country move before my junior year of high school, life became increasingly difficult, painful, and confusing.
The "College Experience" Shook My Faith
My first year of college was particularly challenging to my already shaky faith.
The first class of my first semester was a 7 a.m. English class taught by a professor who openly mocked Christianity. Many of my other professors seemed to share this low opinion of Christian beliefs, even if they weren't as openly vocal about it.
As an eighteen-year-old, I thought that a life centered on Jesus didn't seem like much fun. During that first year of college, I increasingly questioned and doubted the credibility of Christian beliefs, such as the resurrection of Jesus and the reliability of the Bible.
When I transferred from the small community college I'd been attending in South Florida during my first two years to Florida State University, I felt even more spiritually adrift.
My inner struggle intensified as I wrestled with questions like: "Is God real?", "How can I experience a satisfying life?", "Is the Bible trustworthy?", and "What's my purpose in life?"
During that turbulent first year at the university, I spent large quantities of time with the friends that I met through my residence hall, however, I increasingly sensed the path this crew was on wasn't really going anywhere good.
When invited to a campus fellowship of Christians by an acquaintance, I decided to go.
God Used a College Ministry to Strengthen me as a Disciple of Jesus
There, at that meeting, I heard a clear presentation of central message of the Christian faith. It was all about Jesus… who he was, and what it means to truly trust in him and follow him, for real.
Though this group I also met a group of believers my own age who lived life out of a sincere devotion to Jesus Christ. Their love for God and for one another was simultaneously challenging to my lifestyle and very attractive.
Looking back on it now, I believe God was at work in my life during that turbulent time.
I was being convicted of my sin and gently led into a turning-point moment. My skepticism and rebellion was gradually being eroded and my hope was increasing.
One night, in the solitude of my dorm room, while my roommate was away, I got down on my knees and got right with God.
In a raw, private moment I confessed many sins to God, renounced them, and chose to follow Jesus fully—something impossible in my own strength, but which clearly was a part of the deal.
Answering the Call to Ministry
Through my time within this small campus fellowship, I grew in friendship with others in the group and gradually learned more about how to live for Jesus.
There were small group Bible studies and late night prayer meetings and worship services at the local church which the campus outreach was connected with.
Over time, as the growth continued, I even began to facilitate small group Bible study groups as a volunteer within the campus ministry.
After graduating with a Master's Degree from Florida State University and opportunity opened up for me to work as a Social Studies teacher at a nearby middle school. I worked there for a year but continually felt the pull back to the university setting and continued my involvement with the college ministry as a volunteer.
During this time, I sensed God calling me to go back to the campus to invest into the young men there. My hope was to give them the same hope and guidance that I had received during my turbulent collegiate years.
In the years since, I've been guiding students and mentoring leaders and much has happened!
On the personal side, I also got married and started a family! :-)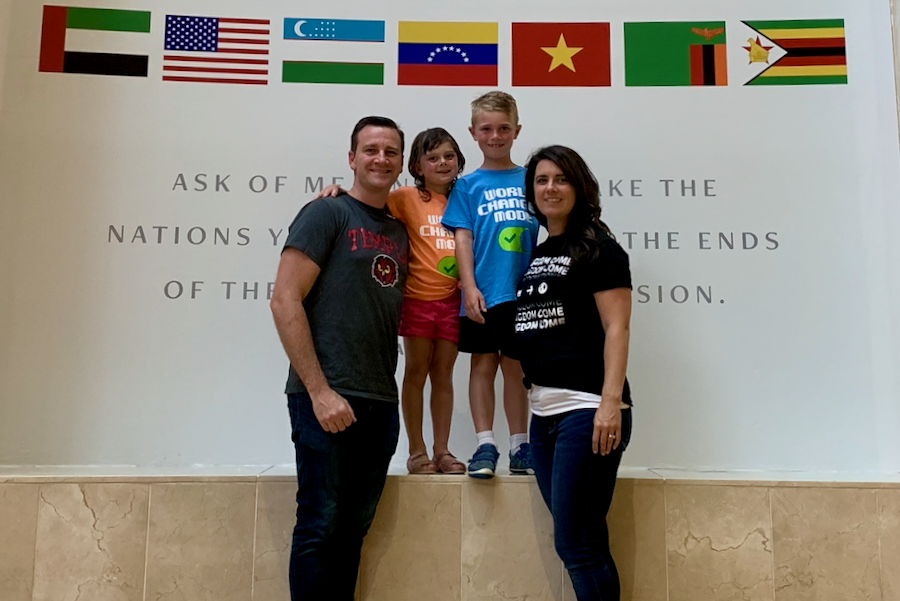 The sixteen years since I took the step into vocational ministry as a campus missionary have included some diverse experiences: I've served students at my alma mater, Florida State University, built a ministry at Florida A &M University, a Historically Black College (HBC), and launched a new ministry at local community college in Tallahassee, Florida.
I've also continued to grow in faith and in my understanding and application of the teachings of the Bible — in part through further study and completion of a seminary degree at Reformed Theological Seminary.
What I'm Doing Now
I'm presently leading a growing campus ministry active on five college campuses in urban Philadelphia, Pennsylvania with Every Nation Campus and in connection with Freedom Church. In addition, I serve in regional and national leadership roles with Every Nation Campus.
My work as a campus minister is made possible through the generosity of some amazing people who believe in us and support this mission to reach students for Christ.
If you're interested, you can learn more about supporting our mission here.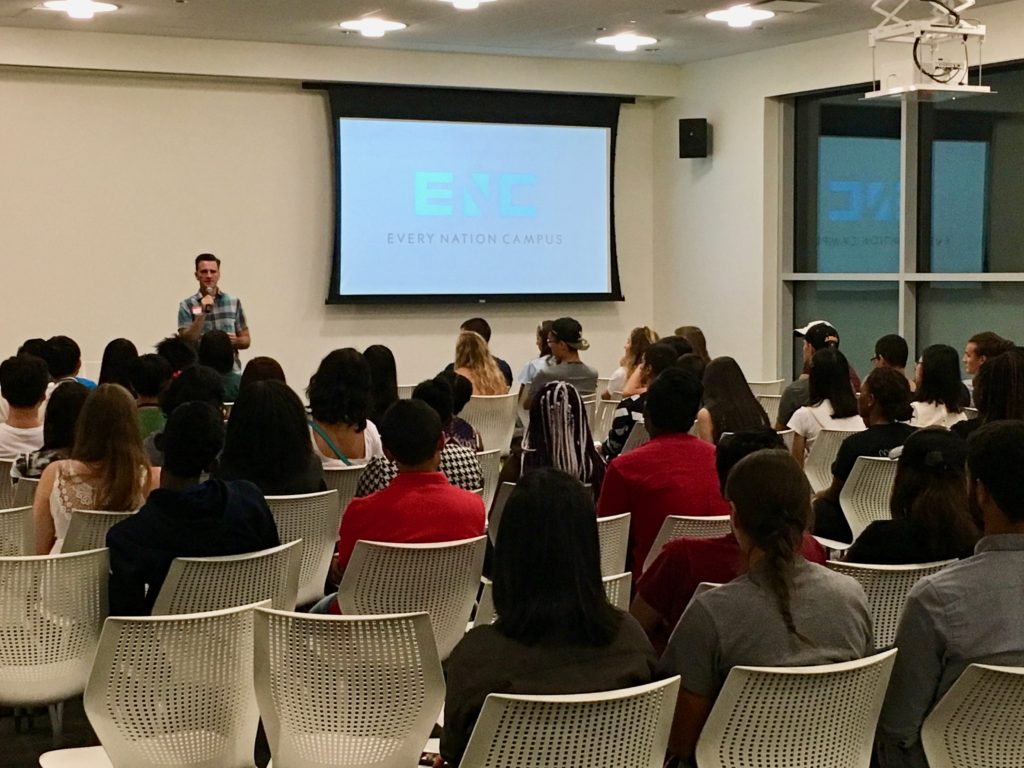 My Writing and Speaking
The topics I write about here on my blog and speak about on the College, Faith & Leadership Podcast are typically on the following themes:
Devotion to Jesus Christ as a Young Adult
Cultivating a Lifestyle Evangelism & Discipleship
Christian Leadership
College Ministry Best-Practices
Building High Quality Relationships
College Student Life
Biblically-Based Explanation of Christian Beliefs
Be sure to subscribe if you would like to receive notifications about new posts by email. In addition, I sometimes send exclusive content directly to my subscribers!
Contact Me
You can reach me by using the form on this page. I can also be found on Instagram or Facebook, and occasionally on Twitter.
Other Details
This is my personal website. As such, it's important for me to make it clear that the opinions I express in various articles here do not necessarily represent those of any organization that I'm affiliated with, including Every Nation Ministries and Freedom Church of Philadelphia.
All content on this website is my intellectual property. If you would like to republish something you read here, please contact me to obtain written permission.
Finally, while I certainly aim to share true, valuable, helpful content on this website, I make no representations as to total accuracy, completeness, currentness, suitability, or validity of any information on this website and will not be held liable for any errors, omissions, or delays in this information or any losses, injuries, or damages arising from its use.