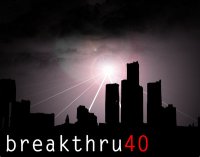 All across the U.S. ENCM members and leaders will be spending the next forty days in prayer and fasting (January 11-February 19th).
We need God to bring spiritual revival to our own hearts and transformation to our campuses! We can never do it by merely our planning, organizing, strategizing and creativity. Without a work of God's Spirit, it simply won't happen!
I want to invite you to join in praying and seeking God with us. Even if you have never fasted before, do SOMETHING in faith. (Ideas: You could fast one meal a week, one day a week, or even fast something other than food, such as T.V.)
Each day of the week we will be focusing on a different prayer point:
Mondays: Desperation
Tuesdays: Compassion
Wednesdays: Evangelism
Thursdays: Family & Ministry Partners
Fridays: Campuses & Youth
Saturdays: Leaders
Sundays: Miracles
If you are on Facebook you can visit the Fan page to interact with others participating. Comment and let others know what God is doing in you during this time!
Let's cry out to God together for breakthrough…He's listening! 1 John 5:14-15